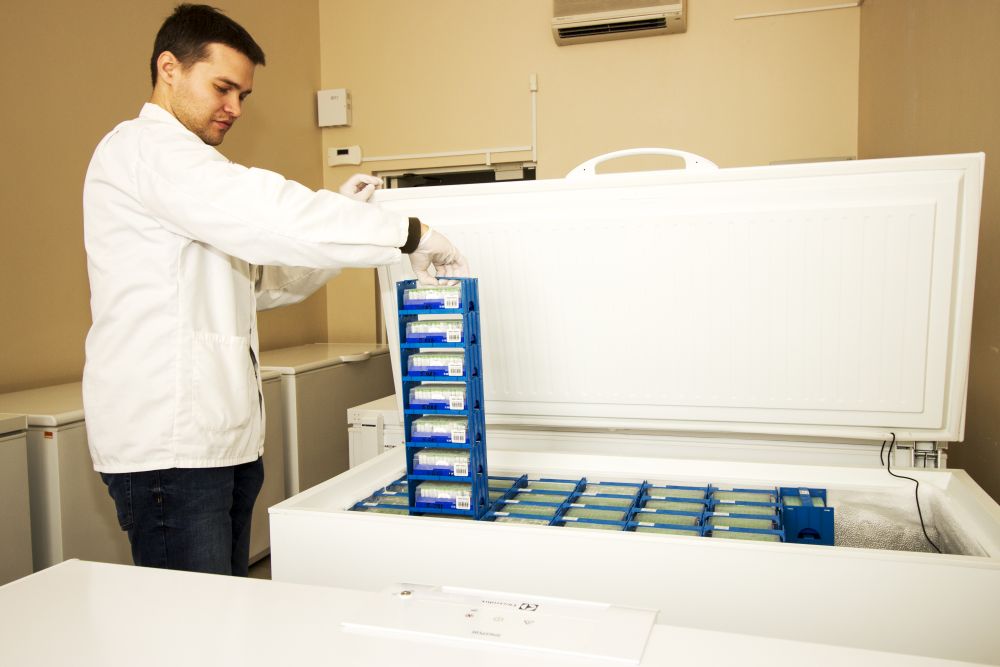 Conditions for biological material access:
Biological materials are available for research projects, that have obtained approval form Central Medical Ethics Committee for compiance with ethical norms. The samples could be accessed only for research that complies with broad informed consent obtained form the participant.
To gain access to samples the Material/Data Transfer Agreement is concluded. To obtain more information about access policy contact responsible personnel of Genome Database: vigdb@biomed.lu.lv, +371 67473083 (during working hours).
Before the access specification for the requested samples need to be submitted to Genome Database responsible personnel, this should include charecteristics of study group (average age, gender proportion, diagnosis) and other critera relevant for research.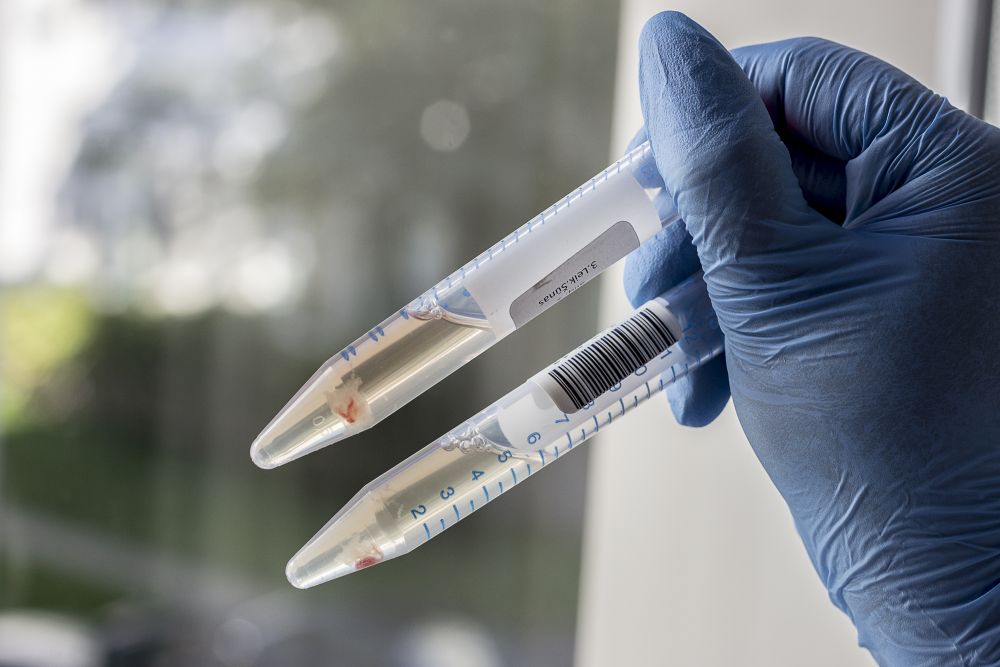 Available biological samples:
DNA isolated from white blood cells
Plasma and serum separated from whole blood
| | | | |
| --- | --- | --- | --- |
| Recruitment segment | Recruitment site | Number of donors | Period |
| Research of various endocrinological disorders | Pauls Stradins Clinical University Hospital | 4683 | 2007 - ongoing |
| Population based screening program | Various recruitment sites | 4236 | 2013 - ongoing |
| State registry population based recruitment | Pauls Stradins Clinical University Hospital | 3807 | 2008 - 2009 |
| Research of various cardiological disorders | Pauls Stradins Clinical University Hospital | 3476 | 2007 - 2014 |
| Research of various oncologic disorders | Oncology centre of Latvia | 2798 | 2009 - ongoing |
| Research of various gastrointestinal disorders | Pauls Stradins Clinical University Hospital and Riga East University Hospital | 2333 | 2008 - ongoing |
| Coronary heart disease study | Pauls Stradins Clinical University Hospital | 1387 | 2003 - 2008 |
| Breast and colorectal cancer study | Oncology centre of Latvia and Pauls Stradins Clinical University Hospital | 884 | 2003 - 2008 |
| Volunteer participants | Volunteering participation | 727 | 2008 - ongoing |
| COVID-19 patients' cohort | Various recruitment places | 572 | 2020 - ongoing |
| Research of various venous disorders | Various phlebology clinics | 533 | 2011 - 2016 |
| Research of tuberculosis | Tuberculosis and lung disease centre | 435 | 2014 - ongoing |
| Lat-Diana - type 1 diabetes patients | Pauls Stradins Clinical University Hospital | 404 | 2013 - ongoing |
| Familial hypercholesterolemia study | Pauls Stradins Clinical University Hospital | 399 | 2012 - ongoing |
| OPTIMED – longitudinal cohort of type 2 diabetes patients | Various recruitment sites including hospitals, family doctors and endocrinology doctors | 386 | 2010 - ongoing |
| Population based healthy volunteer donors | Recruited at family doctors | 277 | 2008 - 2009 |
| MODY patients and family members | Various recruitment sites including hospitals, family doctors and endocrinology doctors | 219 | 2011 - 2017 |
| Research of melanoma | Oncology centre of Latvia | 217 | 2004 - ongoing |
| Research of various rheumatologic disorders | Pauls Stradins Clinical University Hospital | 183 | 2008 - 2016 |
| retro-OPTIMED - longitudinal cohort of type 2 diabetes patients | Various recruitment sites including hospitals, family doctors and endocrinology doctors | 171 | 2011 - 2014 |
| Chronic lung disease study | Pauls Stradins Clinical University Hospital | 164 | 2010 - 2014 |
| Grave's disease study | Pauls Stradins Clinical University Hospital | 146 | 2004 - 2008 |
| Pituitary adenoma study | Pauls Stradins Clinical University Hospital and Riga East University Hospital | 288 | 2006 - ongoing |
| Essential tremor study | Pauls Stradins Clinical University Hospital | 119 | 2010 - 2014 |
| Atopic dermatitis study | Clinic of Dermatology Institute of Latvia | 74 | 2007 - 2008 |
| Pregnant women | Riga Maternity House | 66 | 2014 - 2016 |
| Different recruitment strategies recruited less than 50 donors each | Various recruitment sites including hospitals, family doctors and health care practitioners | - | 2003 - ongoing |