Genome Database of Latvian population recognize quality as a main foundation for sustainable development of biobank. Our strategies to ensure quality include (1) standardization of procedures (SOP) based on published guidelines and our own experience for biosample management and (2) laboratory information management system (LIMS) that support biosample circulation securing exact workflow and data tracking. The management committee of Genome Database regard these aspects as crucial to enhance biobank quality, credibility, safety, compatibility and repeatability.
Each year Genome database participates in interlaboratory quality assurance testing scheme (Biospecimen Proficiency Testing) to ensure compatibility of the sample processing protocols with international quality requirements.
In 2017/2018. year cycle the certificate with highest possible evaluation level was obtained for DNA isolation from whole blood.
In 2018/2019. year cycle the certificate with highest possible evaluation level was obtained for microbial DNA isolation from stool.
In 2019/2020. year cycle the certificate with highest possible evaluation level was obtained for DNA isolation from frozen tissue.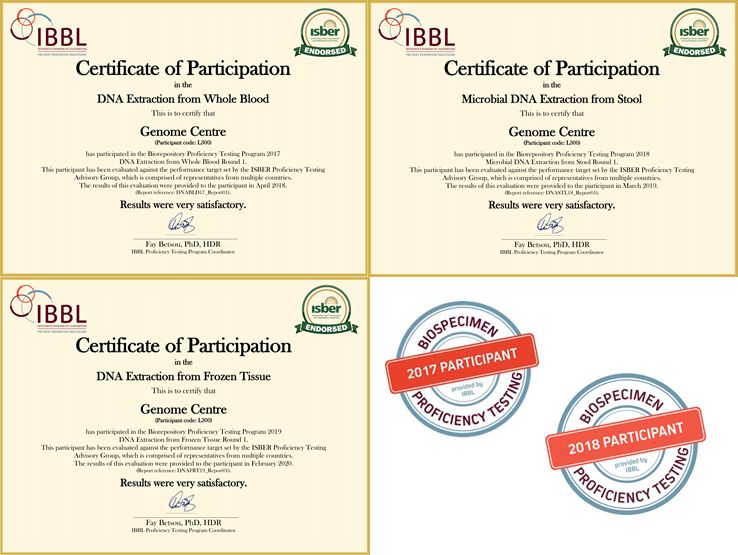 Quality policy of Genome Database
Biobank in all it's activities confirms ability to effectively, qualitatively and continually perform required functions and appointed actions, that are in accordance with wishes of clients (researchers), and corresponds to external suppliers (medical specialists), employees needs and reglamented requirements.
All operations are carried out with high professional skills and up-to-date technologies and protocols, following and implementing newest scientific discoveries and internationally accepted standards.
Carry-out constant quality improvement process in biobank operations and related areas.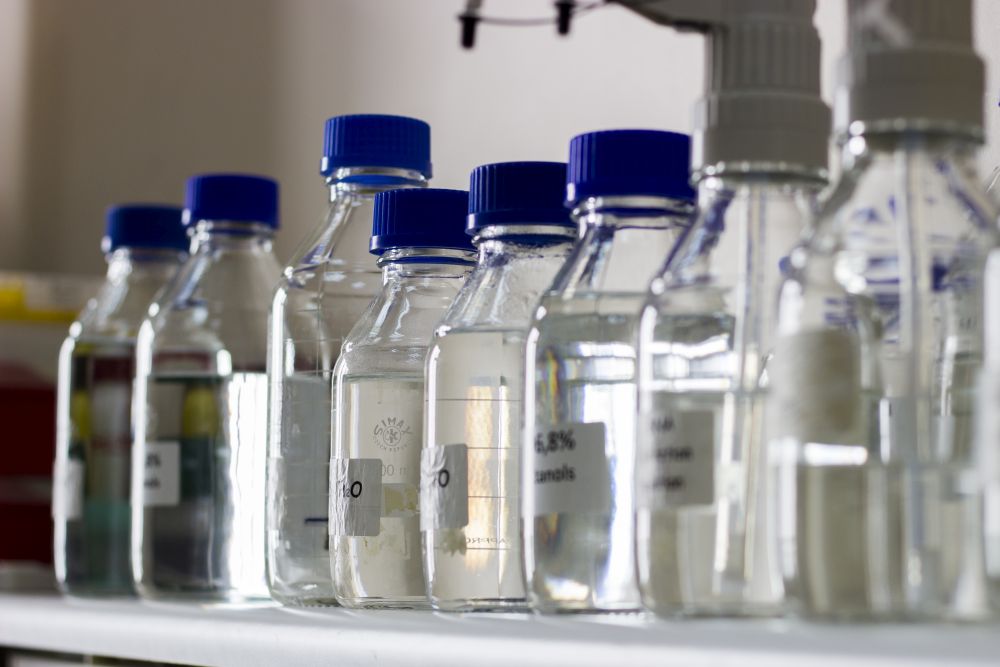 Quality goals of Genome Database
To become important and independent created and maintenant of biological material collection, providing and improving performed actions and quality management system, therefore becoming more client (researcher) accessible, attracting more clients and supporting and implementing more high quality scientific research projects.
Widen activity spectrum, performed actions and provided services, carrying out qualitative, transparent and client (researcher) oriented approach, to maximally satisfy needs and wishes of the clients.
Motivate interest of the employees to work better, rise qualification and professional growth, and to be satisfied with appointed tasks.
Provide full, precise and timely fulfilment of client requirements, provision of conceptual solutions, respecting needs of the client, professionality of the empolyees, satisfaction and loyalty as foundation of laboratory operations.
Develop relations with external provides (doctors) that are based on quality and efficacy, taking in to account their interests, ease their activities, make these more comprehensible and easier implemented, constantly promote their operation quality.
Guarantee quality policy implementation and quality management system improvement according to LVS EN ISO 9001 principles.